Top 20 Mummy Blogs 2017
Being a mother is challenging enough as it is, but when you throw in those little extra issues like allergies and attitude problems, and things get quite a bit more difficult. Fortunately, there are resources that can prove incredibly useful in scenarios like this. To give you a place to start, here are the Top 20 Mummy Blogs that you can get useful information from.
Now, it's worth noting that mothers, especially first-time mothers can be a bit anxious when it comes to dealing with issues involving their children. With these blogs, however, there really is no need to panic. You just need the right tips and tricks.
---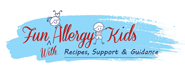 Originality
Design
Social Media

★ ★ ★ ★
☆
★ ★ ★ ★
☆
★ ★ ★ ★
☆
Having children with certain genetic predispositions to being sick is always tough and allergies can be particularly tricky. Fortunately, there are blogs like allergykids.co.nz that provide some truly useful information on what you can do as a mother in order to make your children's lives enjoyable despite the limitations imposed by the kinds of foods they can eat or the activities they can do.
---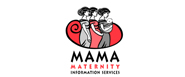 Originality
Design
Social Media

★ ★ ★ ★
☆
★ ★ ★
☆ ☆
★ ★ ★ ★
☆
An actual, official information provider of useful tips and essential knowledge regarding childbirth, childcare, and mother's health, mamamaternity.co.nz should be one site that every mother should visit. It's got all of the information you could possibly need, so it's less of a great blog and more of a major resource.
---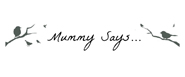 Originality
Design
Social Media

★ ★ ★ ★
☆
★ ★ ★ ★
☆
★ ★ ★ ★
☆
Every mother has different experiences when raising their children, but there are always some similarities, which mummysays.net talks about. If nothing else, it's at least interesting to see how other mothers handle the personalities and problems that their children face on a daily basis. That's what makes mummysays.net so fascinating.
---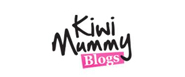 Originality
Design
Social Media

★ ★ ★ ★
☆
★ ★ ★
☆ ☆
★ ★ ★ ★
☆
Different place have different ways of raising children and with kiwimummyblogs.co.nz, you get to see exactly what New Zealand mothers do in an everyday scenario. What makes kiwimummyblogs.co.nz so interesting is the fact that it opens up a channel between an experienced mother and those who may just be starting out in this amazing journey.
---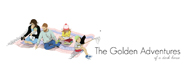 Originality
Design
Social Media

★ ★ ★ ★ ★
★ ★ ★ ★
☆
★ ★ ★ ★
☆
Both a business and a resource, you can get information and services when you visit verydarkhorse.blogspot.com. It's particularly useful when planning for children's events such as birthdays since it can help you with the planning and the actual setting up. That's why you should visit verydarkhorse.blogspot.com.
---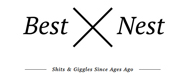 Originality
Design
Social Media

★ ★ ★ ★ ★
★ ★ ★ ★
☆
★ ★ ★ ★
☆
If you're into some pretty whacky contents that are interesting but all over the place, thebestnest.co.nz is for you. It talks about a wide variety of topics, including motherhood, food, and even fashion. You want to dive into thebestnest.co.nz with some humor because being too serious won't net you anything when visiting the blog.
---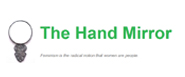 Originality
Design
Social Media

★ ★ ★
☆ ☆
★ ★ ★ ★
☆
★ ★ ★ ★
☆
Following a very simple format, thehandmirror.blogspot.com is basically a collection of some straightforward information about various subjects, including women's rights and motherhood topics. If you are a big fan of women's issues, you'll find a lot of interesting content when you visit thehandmirror.blogspot.com.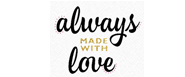 Originality
Design
Social Media

★ ★ ★ ★ ★
★ ★ ★ ★
☆
★ ★ ★ ★ ★
A mother's greatest job is to make sure that the care that her children receive is the best that they can provide, which is what alwaysmadewithlove.co.nz provides advice on. These things don't need to involve a whole lot of money, just a whole lot of love. If you're interested in such things, you might want to give alwaysmadewithlove.co.nz a try.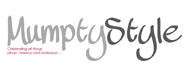 Originality
Design
Social Media

★ ★ ★ ★
☆
★ ★ ★
☆ ☆
★ ★ ★ ★
☆
If you want to learn how other mothers have survived the chaotic life being having children and coming out smelling like a rose, mumptystyle.com is the resource that you simply have to visit. It's got some really interesting contents about daily struggles and adventures. It's also a good resource for amazing advice.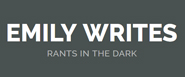 Originality
Design
Social Media

★ ★ ★
☆ ☆
★ ★ ★
☆ ☆
★ ★ ★ ★ ★
A very simple blog, emilywrites.co.nz doesn't mess around with too many media tricks or gimmicks. It simply offers amazing stories about the author's daily life and how being a mother is like in her point of view. If you're the type to enjoy reading and only reading, emilywrites.co.nz is worth visiting. That's why it's on this list.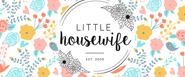 Originality
Design
Social Media

★ ★ ★ ★ ★
★ ★ ★ ★
☆
★ ★ ★ ★ ★
A blog that talks as much about being a wife as it does about being a mother, littlehousewife.co.nz is certainly a versatile resource for your needs. It basically takes all of your anxieties and puts them to rest by giving you all of the information that you could possibly need. If there's something you want to talk about, you could always send littlehousewife.co.nz an email.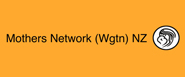 Originality
Design
Social Media

★ ★ ★ ★ ★
★ ★ ★
☆ ☆
★ ★ ★ ★
☆
Basically a collective of opinions, stories, and advice, mothersnetwork.org.nz is a community of mothers who provide the world with their own views of motherhood. It's up to you which ones matter most and you'll listen to, and that's pretty much what makes the blog so special. Generally speaking, mothersnetwork.org.nz helps you make up your own mind.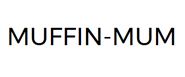 Originality
Design
Social Media

★ ★ ★ ★ ★
★ ★ ★ ★
☆
★ ★ ★ ★
☆
What, it's not like being a mother is all about your kids, right? When looking at what muffinmum.com, you learn that it's also about focusing on their nutrition. Children will often eat what's delicious and knowing what to cook that's tasty and healthy at the same time is what good mothers do. That's why visiting muffinmum.com is a good idea.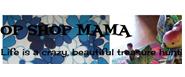 Originality
Design
Social Media

★ ★ ★ ★ ★
★ ★ ★ ★
☆
★ ★ ★ ★
☆
Providing readers with a collection little tidbits, accompanied by sincere stories and warm conversations, opshopmama.blogspot.com is a blog for the real mother. It doesn't pretend to be anything other than a woman sharing her story with the world and inviting people to listen. Go ahead and see what opshopmama.blogspot.com has to offer.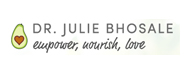 Originality
Design
Social Media

★ ★ ★ ★ ★
★ ★ ★ ★
☆
★ ★ ★ ★
☆
As quite the empowering resource, juliebhosale.co.nz is basically a blog for those who want to feel more in control of their lives. It teaches mothers or just women in general how to feel powerful and confident, thus making them more comfortable raising their kids or living their lives. What else do you need to hear to visit juliebhosale.co.nz?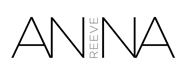 Originality
Design
Social Media

★ ★ ★ ★
☆
★ ★ ★ ★
☆
★ ★ ★ ★
☆
Just because you're a mother, this doesn't mean that you should give up on fashion. When reading the contents at annareeve.co.nz, you'll learn how to balance both those interests so that you could still feel like the sensual, beautiful creature that you are without sacrificing your care for your children. Go ahead and try annareeve.co.nz out.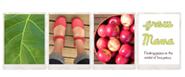 Originality
Design
Social Media

★ ★ ★ ★ ★
★ ★ ★ ★
☆
★ ★ ★ ★ ★
Children are not the only ones who grow during the course of their lives, their mothers do too. At growmama.blogspot.com, you'll see how women can learn and evolve alongside their children as well as know how to deal with changes that might affect your mind set. It's an incredible resource that has plenty of useful information.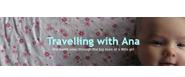 Originality
Design
Social Media

★ ★ ★ ★
☆
★ ★ ★ ★
☆
★ ★ ★ ★
☆
Sometimes, simply seeing the lives that other children and families lead is enough to inspire us to do better and have better goals, which is exactly what travellingwithana.wordpress.com is trying to provide. It's an amazing platform for seeing how a happy family looks, though it doesn't pretend to provide the picture of a perfect life.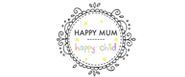 Originality
Design
Social Media

★ ★ ★ ★ ★
★ ★ ★ ★
☆
★ ★ ★ ★ ★
Most mothers believe that the happiness of their children come first above all else, but happymumhappychild.co.nz will show you that this is not exactly the case. How can you make your children happy if you're not happy and vice versa? The key is to make sure that you're both happy.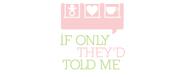 Originality
Design
Social Media

★ ★ ★ ★
☆
★ ★ ★ ★
☆
★ ★ ★ ★
☆
Every mother has gone through those times when they made a mistake and learned what that was later on. By reading what ifonlytheytoldme.com has to offer, they can avoid a lot of these errors. It's basically a collection of some sagely advice on what you should or should not do as a mother. A lot of first-time moms are definitely going to find ifonlytheytoldme.com useful.